Are You Ready for Digital Learning at North Island College?
This technology checklist is for students to help them be prepared for learning via one or all of NIC's core learning platforms: 1. BlueJeans (video conferencing); 2. Brightspace (course learning) and 3. Kaltura (video streaming and storage)
1. BlueJeans: Video Conferencing Platform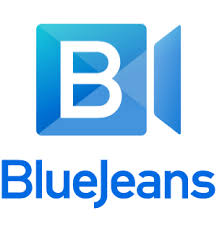 We recommend you test and demonstrate you can log in, navigate, and undertake key activities in BlueJeans. BlueJeans will be the video conferencing platform used by instructors who are teaching Digital Learning Scheduled courses (DLS) for scheduled, live classes via the platform.
Other courses and instructors may use BlueJeans for office hours, review sessions, optional gatherings etc. It is important you are not joining BlueJeans via a cell phone and rather using a laptop or a desktop computer – along with a headset with microphone for optimal connectivity. You also require strong Wi-Fi or a decent network connection.
Test Connection, Audio and Video
Download the BlueJeans App first. You can join a BlueJeans call via your browser but it is highly recommended you download and install the little software application first.
Via the BlueJeans App go go to https://diagnostics.bluejeans.com/ and then to bluejeans.com/111 to test your connection, audio and video connectivity with Jean the Parrot (available 24 x 7)
Tip: Ensure in Settings you have the video and audio inputs correctly pointing to your preferred and connected microphone, camera, and speaker.
Join Meeting
Via BlueJeans App go to a BlueJeans meeting link (e.g., https://bluejeans.com/XXXXXXXXX) and successfully join the meeting
Microphone Working
During a BlueJeans practice meeting your speaker and microphone work and your voice is heard clearly to all participants in the meeting. You can also mute and unmute your microphone with success.
Video/Camera Working
During a BlueJeans practice meeting your camera works and you can be seen clearly to all participants in the meeting. You also need to be able to mute and unmute your camera with success.
Good Quality Connection
During a BlueJeans practice meeting ensure you have three or four connection bars (visible below your name in People tab) that are green (not yellow or red) indicating a strong connection for audio and video. If that is not the case, ask household members to stop downloading content, pause viewing digital content or postpone gaming activities that use bandwidth. Also consider moving closer to your Wi-Fi modem to achieve a stronger Internet connection.
Change Layout of Screen
Speaker View – (head icon) – shows the active speaker full screen
People View – (head + small squares) – active speaker on top and thumbnails of recent speakers below
Gallery View (5X5 video tiles) – shows the 25 most recent speakers (but can use arrows to go to other pages if more than 25 in a meeting/class)
Can Raise Hand
In People Tab, at bottom click on "Raise Hand" button. Also, make sure you can lower hand.
Share Screen
Ensure you can share your screen via both the following ways:
Via "Share Screen" – by selecting "Click here to start sharing this screen" to show all windows and apps on screen
Via "Share Application" by selecting a specific open application (e.g. PowerPoint) and only able to share just that application or file
Post in Chat to Everyone
Able to post a professional note in the chat for "Everyone" to see and can demonstrate the ability to download the chat via the three dots on bottom right corner "…"
Send Direct Message in Chat
Able to send a "Direct Message" in chat to a specific person and that person replies with a message.
Shown by a red dot in "Direct Messages" tab
Able to Move to Breakout Room and Back
When breakout rooms are created by the meeting host/moderator, able to click on the screen message and successfully go to the breakout room.
When breakout room time is over you can successful return on your own (by leaving the meeting through "leave meeting" icon) or waiting for host/moderator to close breakout rooms. You return to the main meeting without dropping connection.
Preferences
Able to change preferences (hamburger icon at top left) with General, Calendar, Devices and Virtual Background sections.
Note: blurring background or using virtual backgrounds takes up more bandwidth and can affect quality of meeting/call but does provide privacy features for attending with camera on
2. Brightspace: Course Learning Platform
We recommend you test and demonstrate you can log in, navigate, and undertake key activities in Brightspace.
This is the platform where you will see course content, possibly upload assignments, take quizzes, communicate with your classmates and instructor along with the ability to see your grades.
Access
Make sure you can access Brightspace via three ways:
https://mynic.nic.bc.ca – link via MyNIC platform
https://mycourses.nic.bc.ca – direct link
https://www.nic.bc.ca/ – link off main page of NIC website (under Quicklinks)
Successful Log in
Successfully log in to Brightspace with your NIC credentials and password
3. Kaltura My Media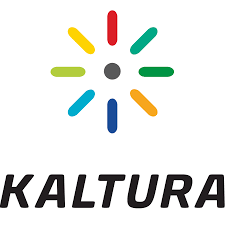 Kaltura My Media is a video storage and streaming platform with a built-in recording tool for both screencasting and video capture.
We recommend you test and demonstrate you can log in, navigate, and undertake key activities in powered by Kaltura.
Locate Kaltura My Media
Brightspace> main home page on blue navigation bar look for "Kaltura My Media"
Download Kaltura Capture
Under "+ ADD NEW" locate Kaltura Capture (2nd from bottom of list) and download this application to your computer. There are versions for both Windows and Mac computers.
Here is a video to show you how to download Kaltura Capture.
This is a free recording tool for making videos, along with simple editing and enhancing. It may be a tool some instructors wish for you to use for creating assignments, making welcome videos, or working on group projects.
Watch this video to learn more about Kaltura Capture.
Create a Video
Upload Video to My Media
Try uploading a video you created to your My Media folder.  Follow the instructions in this video:  How to Upload Media
Edit Video