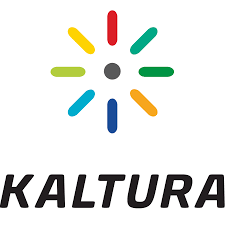 British Columbia-hosted video storage, sharing and streaming platform allowing faculty and students to screencast/record, upload and share presentations, lectures, labs, student presentations, student assignments etc.
 Note: All users of Kaltura need to comply with NIC's Acceptable Use Policy and not record, post or share inappropriate content. Users can indicate inappropriate content by clicking on the "flag" under a video.
Smartphone: Download and Install BCNET KMS GO App (FREE REcording tool for Mobile)
If you are a student, faculty or staff member from a British Columbia post-secondary institution, please use this version of the Kaltura MediaSpace Go application. This app is ONLY intended for BCNET consortium members participating in the Kaltura service offering of which North Island College is a member.
How to Create, Upload and Edit Media Using the KMS GO Application
How to Publish an Entry using KMS GO
Desktop: Download Kaltura Capture (free recording tool for DESKTOP/laptop)
Got to Brightspace (log in) and then on the main home page you'll see Kaltura My Media on the top blue bar (also found in each course at end of blue navigation bar) – either "doorway" brings you to the same location OR if you don't want to access within Brightspace there is a third doorway to your video storage location at NIC MediaSpace (public facing YouTube-like spot) at https://video.nic.bc.ca
Under "+ ADD NEW" locate Kaltura Capture and download this application to your computer. There are versions for both Windows and Mac computers.
This is a free recording tool for making videos, along with simple editing and enhancing. It may be a tool some instructors wish for you to use for creating assignments, making welcome videos, or working on group projects.
Watch these videos to learn more!
Getting Started with Kaltura Capture Application
How to Install the Kaltura Capture Application
How to Set the Recording Options in Kaltura Capture
How to Launch the Kaltura Editor