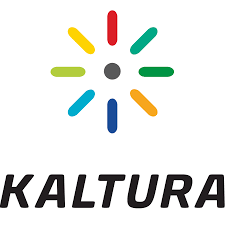 British Columbia-hosted video storage, sharing and streaming platform allowing faculty and students to screencast/record, upload and share presentations, lectures, labs, student presentations, student assignments etc.
NIC Access: Through Blackboard Learn under My Media link on institutional page OR in Brightspace via Kaltura My Media from main blue nav bar
iOS App: Through BCNET KMS GO App from Apple App Store – PDF Version
Android App: Through BCNET KMS GO App from Google Play Store – PDF Version
NIC Login: with your student NIC credentials and password
Company Supports: Kaltura Website
NIC Support – Students: Student Technical Services
Note: All users of Kaltura need to comply with NIC's Acceptable Use Policy and not record, post or share inappropriate content. Users can indicate inappropriate content by clicking on the "flag" under a video.
Smartphone: Download and Install BCNET KMS GO App
BCNET KMS Go App from Apple Store (iOS) – Instructions to Use – PDF Version
BCNET KMS Go App from Google Play Store (Android) – Instructions to Use – PDF Version
Desktop: Download Kaltura Capture (free recording tool)
Under "+ ADD NEW" locate Kaltura Capture (2nd from bottom of list) and download this application to your computer. There are versions for both Windows and Mac computers.
Here is a video to show you how to download Kaltura Capture.
This is a free recording tool for making videos, along with simple editing and enhancing. It may be a tool some instructors wish for you to use for creating assignments, making welcome videos, or working on group projects.
Watch this video to learn more about Kaltura Capture.
Create a Video
Upload Video to My Media
Via Desktop Computer – Video: How to Upload Media
Via iOS App – Handout: coming
Via Android App – Handout: coming
Edit Video