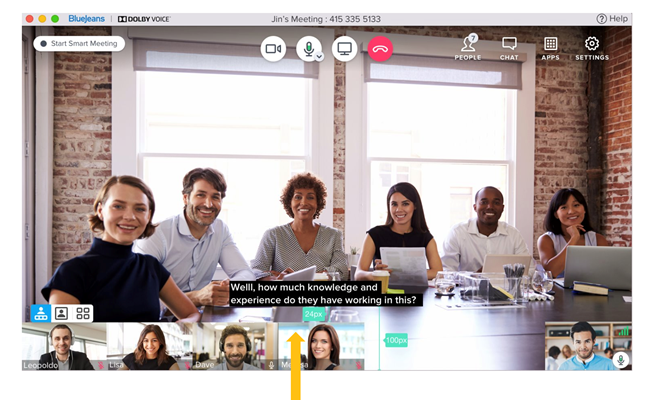 Every couple of weeks BlueJeans adds more features and functions to its platform. You can find out what is new by logging into the BlueJeans App and looking for the little "present" icon turning pinkish/red. That coloured icon means there is something new added to BlueJeans.
One feature of BlueJeans (Closed Captioning and Transcripts) is something that North Island College paid for all users. This was done back in August 2020. If you didn't know about this check it out now in your classes.
It helps those students experiencing audio issues, students who are deaf or hard of hearing and is of benefit to everyone who wants to see what is spoken along the bottom of the screen. Closed captions allow the brain to see the words printed pretty closely along with when they are spoken.
More Details on Closed Captioning
Closed captioning is turned on by any student or instructor for their own viewing. It is an individual on/off choice.
You do this by going to "Settings" on the right panel when you are in the App or broswer and enabling it. Machine-captions will take about a minute and then will appear across ONLY your screen at the bottom.
You can change the size of the font in your Preferences area. Machine-captioning is done 'on the fly' and is about 85% accurate. The slower and more clearly someone speaks, the higher accuracy of the captions.
Article Explaining Closed Captions: Link
Video Explaining Closed Captions – embedded below or direct link
Transcriptions
Transcripts are a separate feature and enabled by the instructor in their account and only appear when the instructor has enabled "recording". In the Apps tab on the BlueJeans App there is an area called Meeting Highlights. Learn more about meeting highlights and how to access the transcription button to see a live recording of all that is being said at the link below. If your instructor enables recording for the class and shares the link with you, if the transcription feature has been turned on you can download the transcript in an area nearby where you view the recording of the class.
Article Explaining Transcriptions: Link